Origin
London, England, UK
Genres
Street punk, ska punk

Years active

1995–present

Associated acts

Armed and Hammered
UK Subs
The Varukers
Website

www.restarts.co.uk
The Restarts are an English street punk band based in London.[1]
The Restarts were formed in 1995 in London with Darragh O'Neill on drums, Kieran Plunkett from Armed and Hammered on bass guitar, and Mik Useless on the guitar. They played many shows in the UK as a trio until Useless left, at which point Alan Campbell joined the band. With Campbell on guitar they recorded their System Error LP, but due to his commitments to the UK Subs he had to leave. In April 2003 Robin Licker from the Short Bus Window Lickers joined the Restarts as their new guitarist.[2] They toured extensively in Europe and US. They have played with bands like Born/Dead, Limp Wrist, The Accüsed, Strychnine, Dr. Know and Monster Squad.
The first part of a double-header show with 2 guest appearances (part 2 posted next week). In this first part we interviewed via phone Kieran Kerplunk of British Punk band The Restarts. There was an 8 hour time difference here so while it was 6 PM for us he had to stay up until 2 AM in the UK to tal. The Restarts have crafted their most accomplished release to date, the recording is perfect, every ounce of energy is retained, with production to match; it launches itself from the vinyl! 'Uprising' is crammed full of the bands usual unceasingly intense punk, blazing ska and unflinching lyrical assaults that shine a spotlight onto world issues. Punk Rock Bowling & Music Festival. Featuring: 11:45pm – 1:00am THE RESTARTS♦ 10:40pm – 11:25pm DEFIANCE♦.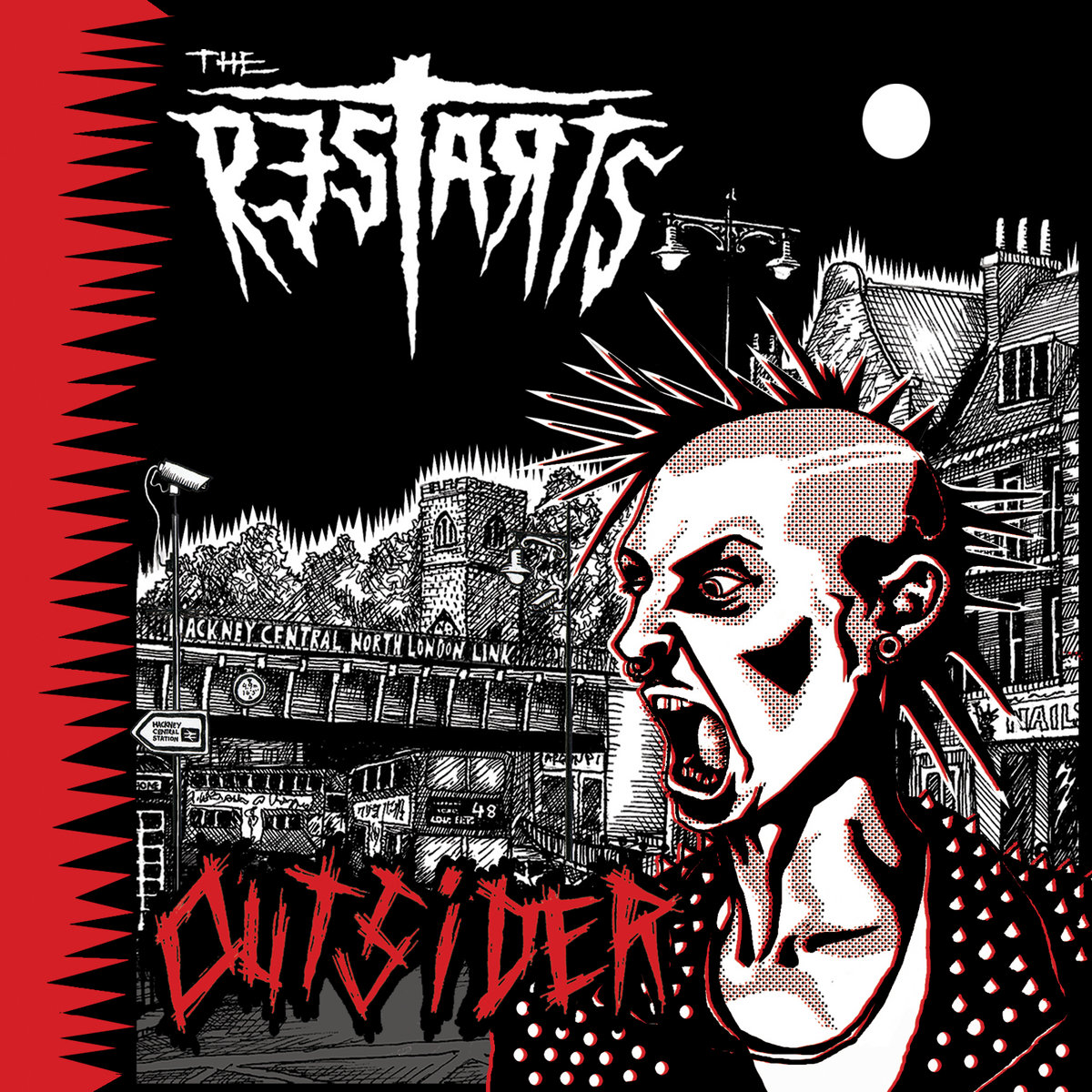 The Restarts began in a different era, the next generation of the punk scene, giving them a narrative based on community and DIY ethics that shines through in their lyrics and music. Pirates Press Records are thrilled to be welcoming both bands to the family and are so proud of the stance that both of these bands make in their music and message!
Members
[

edit

]
Kieran Plunkett - bass guitar/vocals
Robin Licker - guitar/vocals
Jeremy Hayat - drums
Former members
[

edit

]
Mik Useless - guitar, vocals, artwork (1995–2002)
Darragh O'Neill - drums (1995–2008)
Alan Campbell - guitars and backing vocals on System Error (2003)
Bram Provoost - drums/vocals (2008-2015)
Discography
[

edit

]
Jobclub demo (1996)
Frustration EP (1996)
Just Gets Worse EP (1997)
State Rape split twelve inch with Zero Tolerance (1998)
Your World split seven inch with Broken (1999)
Legacy of Bigotry split seven inch with Left for Dead (2000)
State Rape split CD with Fleas and Lice (2002)
Slumworld CD/LP (2002)
Actively Seeking Work compilation CD (2003)
System Error CD/LP (2003)
Outsider CD (2007)
Mobocracy split CD with Millions of Dead Cops (2009)
A Sickness of the Mind CD (2013)
'Uprising' LP, CD (2019)
Restart Splunk
References
[

edit

]
^

Protest Zine - Interview

^

Sugarbuzz Magazine - Interview
External links
[

edit

]
Restart Splunk Cloud
Retrieved from 'https://en.wikipedia.org/w/index.php?title=The_Restarts&oldid=978101926'